The Solution to Your Missing Pieces
Looking for a company to help you maximize the hardware, software and interconnectivity of your business? Network Computer Solutions is here to help. We offer free consultations for businesses looking to take the next step toward network implementation.
cedar rapids & eastern iowa
Full network and hardware support with no contracts.
Our goal is to provide our customers with the best experience possible when it comes to their network. We operate like an extension of your existing staff, working with you to provide the support needed to make things run the way you'd like them to. We treat our customers like part of our own family, and will work with them whenever needed.
Network Computer Solutions evaluates the needs of each client to develop a specific plan for what is needed in your individual business and industry.
Network Computer Solutions has been providing technical support services to schools, businesses and organizations of all sizes for over 12 years.
Network Computer Solutions offers unique security controls that can be implemented to protect the physical security of your business.
Proud to support our local community
Network Computer Solutions in the Community. We proudly support these local organizations: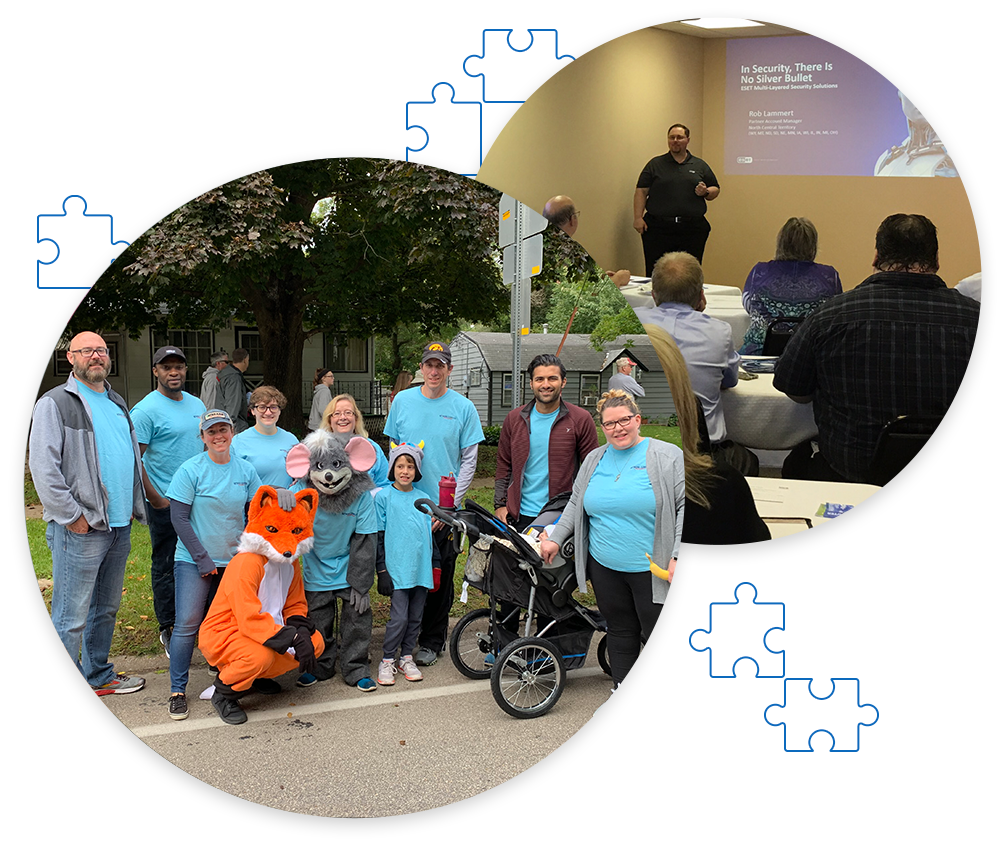 I have been using Network Computer Solutions for well over 10 years. Their support of our business has been excellent. We use them for everything from routine software installations and troubleshooting to complex hardware upgrades and integration. They keep us up to date with the latest IT technology and provide real world guidance for what will work best for our industry. I highly recommend them for all your IT needs.
Greg Mulherin | Newell Machinery Company, Inc.
We have entrusted Network Computer Solutions for over 10 years to help with all aspects of our IT infrastructure. In addition to helping support our daily IT needs, NCS is an invaluable asset allowing our company to continually grow and evolve in an ever advancing technological world. The knowledge and hands-on customer service the NCS team provides sets them apart in the industry. Network Computer Solutions is a much valued strategic business partner of CCB Packaging.
Andy Tiedt | CCB Packaging, Inc.
Network Computer Solutions serves as our in-house IT department. They understand the needs and budgetary constraints of a small business. NCS provides excellent IT service and is always accessible on the phone, regardless of the situation. Their technicians are professional, responsive and knowledgeable. We highly recommend NCS.
Valerie DeRycke | D&S Sheetmetal, Inc.
The team at NCSEI is always willing to take a look at the problems we are having and work to find a solution. All the techs we have worked with are knowledgeable and polite. We are satisfied with the service we are getting and its pricing. Thanks, NCSEI!
Anonymous
Network Computer Solutions is an integral part to our information technology success. As Office Manager at Shuttleworth, I have worked with Kevin for over 20 years, the last 12 years after NCS was formed. We operate with only one onsite IT person, and NCS augments him and plays many roles for us. NCS understands our business and the hardware and software we need to run it. We pride ourselves on our use of technology to serve our clients. NCS is a key advisor and implementer on all our major undertakings. They offer around-the-clock support and work around our schedules. I can honestly say we have never made a call to NCS and were not able reach someone and get immediate answers and help. I simply cannot recommend them any higher.
Jeff Workman | Shuttleworth & Ingersoll